The Liquid Delivery System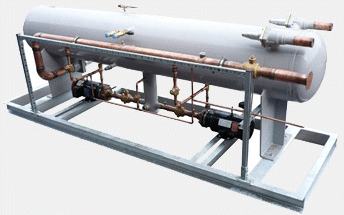 LDS™ Liquid Delivery System
The function of the LDS™ Liquid Delivery System is to deliver 100% liquid to the expansion valves to improve system performance for systems that have long liquid lines or sizing issues, capacity loss or other problems inherent with low refrigerant flow rates and poor oil return at low condensing temperatures.
In hotter climates, flash gas elimination due to solar gains.
The percentage of savings gained depends on the current refrigeration system's level of efficiency and geographical location. Additional savings are achieved when systems have long liquid lines, or if the liquid lines rise more than 3m (10′).






NEED HELP? Click here for online help