Our History – Our Timeline 1984 to 2023
Celebrating 40 years in the refrigeration industry… About LPA.
1984 Company founded in Portland, Oregon, USA by Inventor Bob HYDE
First development and production of liquid line refrigerant pumps (for Freon) to "ensure 100% liquid" at the valve regardless of liquid line vertical height or pressure drop and associated liquid line flash gas
HY-SAVE® technology established as a method of improving refrigeration efficiency.
---
1986 First patent "Maximizing Refrigeration Capacity and Performance"

LPA pump introduced and established as trademark and brand
Sales and distribution for LPA pumps begin
1987 US distributor agreements
Distributors appointed USA & Canada
New style brochure "Tomorrows Refrigeration Technology Today" introduced
---
1989 Partner with US Gov. FEMP to support and document product efficiency and case studies
Introduced energy saving analysis and methods of determining efficiency
Improved performance and re-design of model 835 LPA pump
Improved model 850 for higher working pressures
Launched Stainless Steel Model 875 (Made in America)
UL pressure strength and fatigue testing of models 809,815,820,833,860,875 recognised
1990 New efficient TEFC motors for tougher environments tested
Introduced new testing platform, improved quality and R&D
1992 HY-SAVE Inc. appoints representation in Florida, Key West and the Caribbean
Testing of liquid Injection into compressor cylinder heads for cooling began.
De-superheating of compressor cylinders using LPA pumped refrigerant started.
1994 HY-DRY de-humidification process, established and patented
Established automated selection and sizing program to project efficiency
Filed numerous patents to protect LPA pump performance and operation
Set up and established refrigerant two phase flow research with LPA as a means of providing heat transfer between mediums know today as DX free cooling
Expanded the network of regional distributors
Increased Horse Power of model 850 0.5ph to model 860 0.6hp
1996 Plus 2 system for higher efficiency developed and patented
Expanded testing platform to include multi coupled pressure points
Improved facility to provide distributor and customer support
1998 HY-SAVE IP, patents, designs and technology acquired by DTE Energy Technologies, Michigan, USA
Introduced first Pump-Pro 1 electronic pump controller that monitors and controls the induced pressure developed by the LPA pump to control and protect against abnormalities in a refrigeration system.
Developed new methods of heat transfer and system efficiency with two phase cooling mediums and methods today known as DX Free Cooling
2000 HY-SAVE organization of regional and international distributors and OEM's established
Energy efficient refrigeration research and development taken global
Established PP2 Version 2, as a method to protect LPA® pumps from running dry based on induced liquid differential pressure and quality of liquid entering the pump
2003 HY-SAVE acquires IP, patents, designs, trademarks, existing agreements and technology from DTE Energy Technologies, Michigan, USA
Terminated US distributor lack of performance re organisation of existing channels
Continued research and development of LPA technologies including two phase non vapor compression cooling systems
Reorganized US manufacturing, introduced new stringent process and quality control for production requirements
EU PED Certification for Models 833, 860 and 875 complience introduced
2005 Assembly plant transferred to Europe from Portland, Oregon, USA
Improved distributor network
Enhanced the range of HFC LPA pumps for higher operating pressures
2006 HY-SAVE USA opens in Tampa, Florida
Launched cost effective remote energy monitoring device with built in Ethernet and GPRS
Continued development of new methods to remove moisture in cold rooms in combination with HY-DRY
2007 UK Pressure testing facilities enhanced to accommodate natural refrigerant pressures and process control
2008 HFC range of LPA pumps redesigned for higher operating pressures
Introduced more stringent quality control and specifications
Launched 3rd generation pump protection and control
Enhanced range of LPA pumps compatible with Co2 pressures
2009 HY-SAVE offices open in Dandong, China
Reviewed range of LPA pumps for added strength
Introduced mass manufacturing and control process of LPA pumps
2010 Pump Protection module 3 to include free cooling operation and protection launched
2011 Automated energy monitoring to precisely measure energy consumption launched
Model 925 LPA pump for HFC and Co2 applications, maximum working pressures at 50 bar (725 psi) introduced
2012 Official launch of model 925 for cascade Co2 applications
Production of model 809 for manufacturing to suite a wide range of domestic / light commercial Co2 refrigeration applications.
Engineered solutions to overcome -40F working temperatures specific to model 925
Consultation with Engineering propose new model 975 to accommodate single circuit 400 tons refrigeration energy savings with LPA®
UL Fatigue and Pressure testing of model 925 certification awarded
---
2013 Design and development of Phase 1 solar refrigeration with ejector LPA® pumps
Development of LPA® Liquid Refrigerant Pump boost liquid pressure 145 feet with ejector evaporating temperatures of (15F) annually.
Continued development and completion of super critical Co2 liquid pump design working pressure, 124 bar (1,800 psi) flow rate region o1 to 9GPM
2014 Official launch of LPA® Model 809-NH3
Testing of Liquid Injection Screw compressors port for compressor cooling in high ambient countries.
Design and development Ammonia fluid LPA® pump for natural refrigerant applications. Design pressure rated at 540 psi
Design and development world's first in-line and auxiliary (TES) Thermal Energy Storage solutions for air conditioning and refrigeration systems
Development of new type Propane LPA® pump for greener refrigeration application
Development of Sub-Zero -40F LPA Model 860 for Arctic environments
2015 "Refrigeration on Demand" ™ The Thermal Storage Option introduced
Design and development new higher pressure model 860-SS-080 rated at 80 bar for Co2 DXFC applications
Continued development of model 875-SS-080 high pressure hold capacity LPA® pump for Co2 applications
---
2016 "Compressor cooling" introduced
Set up, development thermal store refered to as Latent source thermal storage DX refrigeration equipment
Introduced and set up DX free cooling for split air conditioning units, including wall and ceiling mounted indoor units
2017  Development range of Dual Stage (DS) Co2 Liquid Pressure Amplifiers solar Air Conditioning
Model 833 rated at 80 bar (1,087 psi) design operating pressure, self unloading, power 0.5HP
Model 820 rated at 80 bar (1,087 psi) design operating pressure, self unloading, power 0.3HP
a range of DX Free Cooling split air conditioning units for with ultra low power consumption and high efficiency
Established DX plate type latent heat thermal storage patent
2018 Patents awarded, Plate Thermal Storage for Air Conditioning used in conjunction with DX Free cooling for low energy thermal cooling
Expansion of HY-SAVE's production adds 12,000 sq feet of office space that includes R&D, testing, proto-typing, environmental testing sector
Helium trace gas leak detection machine implemented for quality control of leakage
---
2019 Dual Stage model 820-DS performance and fatigue testing started
The 820-DS has far surpassed all expectations and has become the favourite in dual stage pumping technology that offers very low NPSH requirements and reliable operating performance.
2020 Testing of new heat pump concept energy efficiency for residential homes,
Implementation of post Brexit UK equivalent of the PED HPiVS CE2810 (Directive 2014/68/EU) and CE1521 for the UKCA, United Kingdom.
2021 Refrigerant based version and series LPA pumps upgraded to include Co2 & Nh3 fluids 80 bar design began.
A range of K65 pumps approved for higher operating design conditions produced approved under the PED/UKCA 80 bar design, safe failure 200 bar
---
2022 Range of Latent source heat pumps discovered
New heat pump method and application discovered to provide energy efficient heating for domestic homes, commercial and industry
Testing and development of prototype heat pump application for domestic hot water and underfloor heating
Introduced non frost evaporators for cold and freezer rooms, freezer distribution centres and supermarket dispaly cabinets.
2023 A focus on new developments and prototyping on new technologies…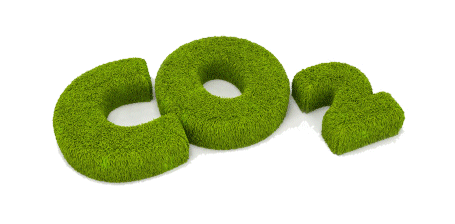 NEED HELP? Click here for online help