DXTS™ 2 Ton Split AC Unit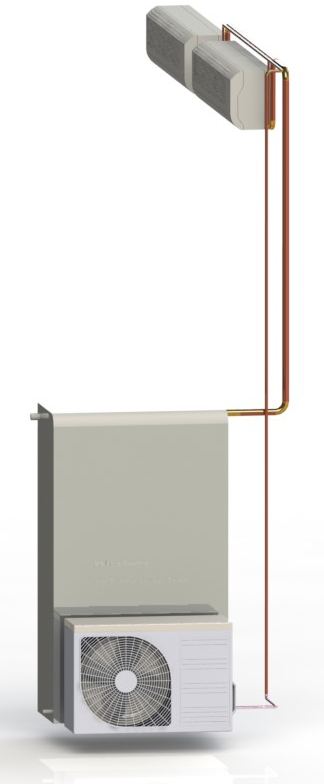 DXTS – 2 Ton A/C split with DX Thermal Storage; AC on Demand.
A 24,000Btu's/hr split air conditioner with patent pending latent heat thermal storage functionality has been nicknamed the Sunseeker. Among other technologies they will be exhibiting full size working models of  typical 2 ton split wall mount and cassette AC units combined with DXTS as well.
2 Ton split wall mount A/C unit with additional cooling storage.
System has integrated cooling facility and super charging by inverter technology options are available to control phase changing capacities and storage periods.
Optional heat recovery and storage of heat during the cooling storage periods provide free economic heating on demand.




NEED HELP? Click here for online help