Liquid Pressure Amplification – Refrigeration Energy Savings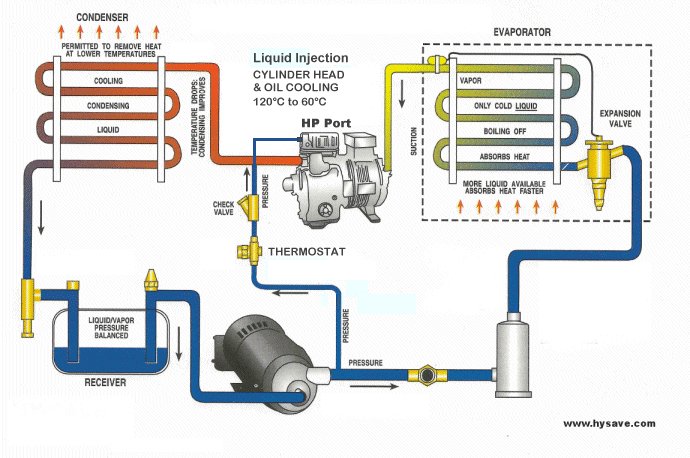 Liquid Pressure Amplification, (LPA®) invented by HY-SAVE in 1986 is still the most efficient energy saving technology available for commercial refrigeration or air conditioning today.
The LPA works by boosting liquid refrigerant through the refrigeration system. By increasing the liquid's pressure, the associated saturation temperature is raised, while the liquid temperature remains the same. The liquid becomes sub-cooled; reducing the potential for flashing prior to the expansion valve. With LPA, your business will enjoy higher efficiency, lower power draws and substantial cost savings.
One Response to " Liquid Pressure Amplification – Refrigeration Energy Savings "


NEED HELP? Click here for online help