Combined Floating Head Pressure Control with DX Free Cooling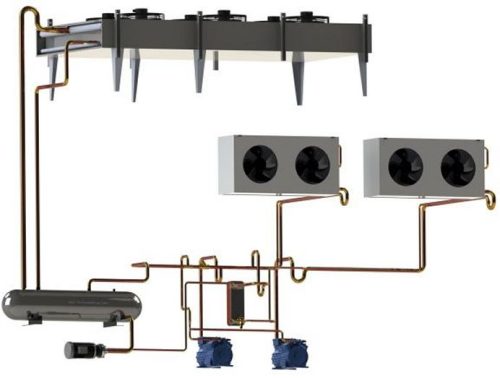 Cascade condenser floating head pressure technology that includes DX Free Cooling when outdoor temperatures are cooler, efficiency throughout the year. Unlike traditional floating head pressure systems with head pressure controls set to minimum, the DXFC™ floating head pressure system has no limit which makes it a more efficient floating head pressure system without the additional cost of head pressure control valves that limit the condensing pressure and efficiency.
In northern and southern geographical areas, outdoor temperatures are sufficiently low enough to provide refrigeration without  vapor compression and higher energy bills.
2 Responses to " Combined Floating Head Pressure Control with DX Free Cooling "


NEED HELP? Click here for online help