Custom Built HY-DRY™ Coil
Site Information update 17th January 2016 – Please check back here shortly for our latest CAD designs and drawings.. Other LPA designs can be found here:
You build your own custom coil to suit your application that performs two functions simultaneously:
The refrigerant entering the coil is sub-cooled by at least 50F (27°C) resulting in a 25% increase in evaporator capacity, which enables the evaporator to wring up to 75% more moisture out of the air.

The heat given up by the HY-DRY® coil is not wasted. This small amount of temperature increase lowers the relative humidity in the system's duct work and abates the build up of airborne mold and bacteria that causes the undesirable "sick building syndrome." Best of all, HY-DRY® does it with lower energy costs.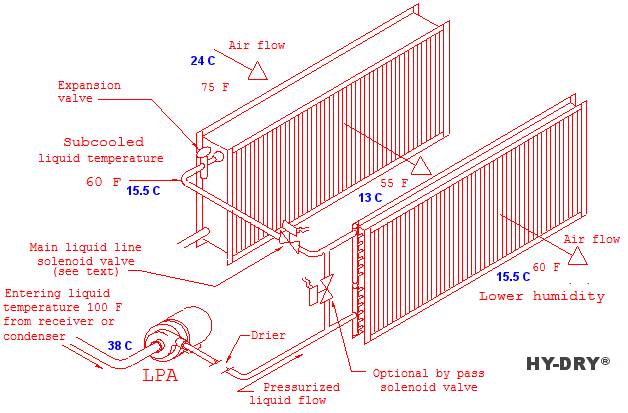 NEED HELP? Click here for online help